Hundreds of volunteers with sponsors, donors, building partners and the homeowners' families, have helped us build homes for deserving families—Thank you!
With your help, we have built forty-eight homes in Sonoma County … and still counting.
Mark West / Larkfield Estates Fence
– One mile of common fencing for 2 subdivisions, post-2017 fires, in Santa Rosa, CA
In Partnership with REBUILD North Bay Foundation and numerous sponsors
Read more here.
---
Harris Village
– 4 homes on West Steel Lane in Santa Rosa, CA (1 Rehab, 3 New Construction)
In Partnership with City of Santa Rosa, Housing Authority, Tri-County Bank and PG&E
---
Woodland Hills
– 5 homes on Woodland Hills Drive, Cotati, CA
In Partnership with Sonoma County Land Trust Partnership, City of Cotati and PG&E
---
Rehabilitation Homes
– 1 home on Fulton Road, Fulton, CA; 1 home on Marty Ct, Santa Rosa, CA; 1 home on West Third St, Santa Rosa, CA
In Partnership with City of Santa Rosa and Sonoma County Housing Authority
---
University Street
– 2 homes on University Street, Healdsburg, CA
In Partnership with City of Healdsburg
---
Johnson Street
– 2 homes on Johnson Street, Sebastopol, CA
In Partnership with City of Sebastopol
---
Litchfield Avenue
– 2 homes on Litchfield Avenue, Sebastopol, CA
In Partnership with City of Sebastopol

---
Kali Subdivision
– 6 homes on Mera Court, Santa Rosa, CA
In Partnership with City of Santa Rosa and Housing Land Trust
---
Ripley Street
– 1 homes on Ripley Street, Santa Rosa, CA
In Partnership with Sonoma County Housing Authority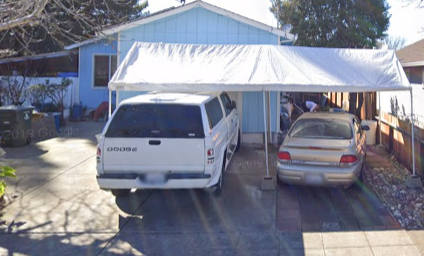 ---
Link Lane
– 1 home on Link Lane, Santa Rosa, CA
In Partnership with Sonoma County Housing Authority