Becoming a volunteer to help build houses is a rewarding way to contribute to our community. Volunteers are at the foundation of our success in building homes for Sonoma County families in need. By volunteering, you can be an integral part of bringing hope and happiness to our community. We provide all the training, tools, and safety equipment that's needed. You must be at least 16 years old and able to volunteer to help build houses. Volunteers must also be available during our volunteer times, which take place from 8 am – 3 pm Tuesday – Friday and Saturdays when available. Each home is a building block. With your help, we can build strong foundations for families in Sonoma County.
What Do I Need to Know to Volunteer?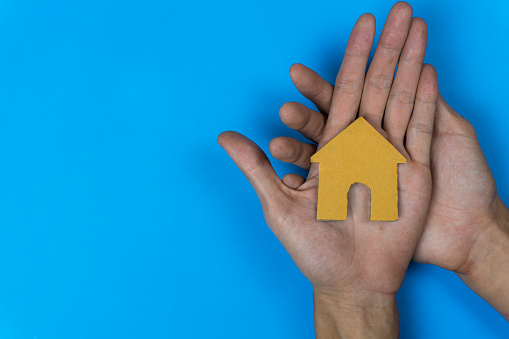 If you'd like to volunteer work building houses, the only thing you need is a positive attitude and willingness to learn! All skill levels are welcome – from complete beginners to professional builders. If you have any questions along the way, don't be afraid to ask. Our build sites are positive environments with lots of room to learn and grow. While we provide all the tools you'll need, we also recommend that you bring a few items for your comfort. You may want to bring work gloves, a water bottle, and a bag lunch. Please be sure to fill out our Volunteer Liability form and bring it with you when you volunteer.
It's easy to volunteer work building houses. All you need to do is fill out our volunteer application and then sign up for your first shift!
In addition to volunteer work building houses, there are other ways you can help support Habitat for Humanity Sonoma County. We are always looking for help at ReStore, our retail outlet that supports our mission. Some of the volunteer opportunities at ReStore include stocking merchandise, customer service, inventory management, assembling products, and creating displays. ReStore volunteers must be at least 14 years old. You can learn more about volunteering at ReStore here.
Not sure if you want to volunteer to help build houses or volunteer for ReStore? You may be interested in joining one of our committees or volunteering in our office. We need bilingual volunteers for translation services, as well as Ambassadors to help create awareness for Habitat for Humanity at tabling and community events.
If you have questions or would like more information about any of our exciting volunteer opportunities, please contact us at vol-email@habitatsoco.org or by giving us a call at (707) 578-7707. Thank you for considering a volunteer position with Habitat for Humanity Sonoma County! Together we can build a world where everyone has a decent place to live.