Our "Cars for Homes" car donation program is a great way to get rid of your old vehicle and ensure that we have a world where everyone has a decent place to live! We accept almost all types of vehicles, including cars, trucks, motorcycles, recreational vehicles, boats, snowmobiles, farm equipment, and construction equipment. When you donate your car to Habitat for Humanity, you're helping us build homes alongside Sonoma County families. If you'd like to donate your car, our Car Donation Wizard will help you complete the process quickly and easily. If you have questions or you'd like to donate a different type of vehicle, please call us at 1-877-277-4344.
What Happens When I Donate My Car?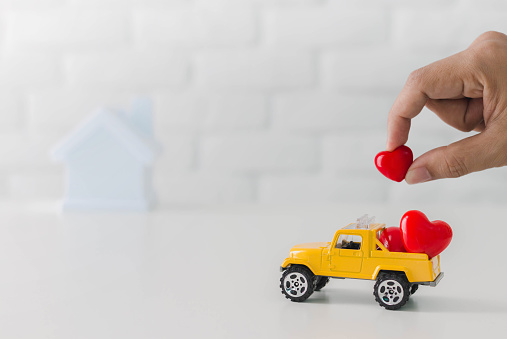 When you donate your car to Habitat for Humanity, we will either sell it to a licensed dealer at a wholesale auction or take it to an auto salvage yard. Cars that are sold at auction are reused for transportation. Those taken to salvage are stripped of all reusable parts and then crushed, shredded, and recycled into steel. This keeps a significant amount of steel out of our landfills and saves enough energy yearly to power around 18 million homes! Habitat for Humanity receives funds for each car donation. We receive more than 78% of the gross revenue generated from vehicle sales every month – all of which goes to support our work!
There are many ways you can help support Habitat for Humanity besides car donation. Do you have undeveloped land or a home you'd like to donate? Your property donation reduces costs and enables Sonoma County families to have access to affordable housing. For more information on land or home donation, please contact at [email protected].
We also accept furniture and home décor donations at ReStore, our discount home improvement store. All profits from ReStore sales directly support our mission. Another easy way to donate is to support us through Amazon Smile. Follow the directions on the Amazon Smile Get Started page and select Habitat for Humanity of Sonoma County as your preferred charity. If you'd prefer a financial contribution, you can donate online using our secure and convenient Online Donation Form or by calling (707) 578-7707 x118.
There are also many volunteer opportunities available, making it easy to support our community in a way that works best for your life and schedule! Everyone needs a foundation to build a future. Together we can create strong foundations for families in Sonoma County!